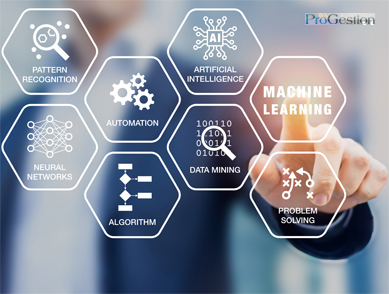 SR&ED and Artificial Intelligence
Artificial intelligence, encompassing machine learning and deep learning, is a very important area of ​​research and development in several areas. The design, analysis, development and implementation of techniques to simulate human intelligence remains at the heart of the development of this sector of activity. Research and development activities can be found, for example, in the processing of big data, the resolution of laborious problems and the development of different algorithms. Robotics, autonomous systems, health sciences, neural networks and evolutionary computing, bioinformatics, automatic language processing, voice recognition, computer vision and security are just a few examples of their application.
If you have attempted to design, analyze, develop, improve or implement some of your programs, techniques, products or devices, the activities you have carried out may be eligible for the R&D tax credit program / SR&ED. ProGestion can help you recover a significant amount of your payroll invested in research and development (R&D), regardless of the success or profitability of your projects. Don't wait any longer and contact us today to set yourself apart from your competitors. Our expert scientific advisors will conduct a free assessment of your eligibility for the SR&ED tax credit program.